Foster, O'Daniel, Hambidge & Lynch work with businesses large and small to help them protect their interests in business law matters. Whether you are setting up a new business, working on a business agreement with another business, or are dealing with a legal dispute, our attorneys can help.
Areas of Business Law We Practice:
Incorporation
Small business counseling
Set up of business
Business agreement
Set Up Your Business the Right Way
If you are setting up a new business, it is a good idea to work with a lawyer to make sure you do it the right way. There are multiple types of businesses you can set up, and we can work with you to make the best choice for your business. Working with an attorney to set up your business can also help prevent future problems. It's important to lay a solid legal foundation to avoid disputes in the future.
Small Business Help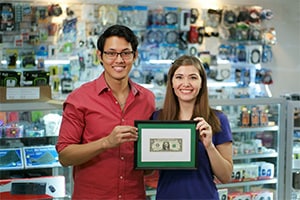 We understand that as a business owner, your company is your livelihood. If a business law dispute arises, or you are not sure the best way to pursue a new opportunity, Foster, O'Daniel, Hambidge & Lynch will be there to work with you and help you succeed. Don't settle. Choose the team that is experienced and cares about your business.
Give yourself peace of mind about your business by working with an experienced lawyer. Our partner Tim Hambidge loves to work with small businesses and help them succeed. Tim has even written a guide for small businesses to explain the advantages and disadvantages of different types of business organizations.
Download Small Business 101 Here.