Family law issues can be difficult to handle, especially when children are involved. If you are looking for a family lawyer in Evansville, Foster, O'Daniel, Hambidge & Lynch are the experienced and compassionate choice. For more information about our divorce services, please visit our Divorce page.
Family Law Areas of Practice:
Custody
Child Support
Medical Authorization
Divorce
Post-Dissolution Issues
Juvenile Paternity
Emancipation
Guardianships
Custody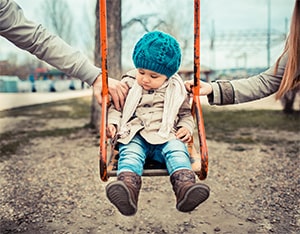 Custody of children is often a major family law issue during or after a divorce. Many factors are considered when making custody arrangements, including parents' work schedules, parental fitness of both parties, age of the child(ren), and if the child feels particularly close to one parent as opposed to the other. Child custody is usually worked out during the divorce process, but circumstances can change down the road that require revision of the custody agreement. 
Child Support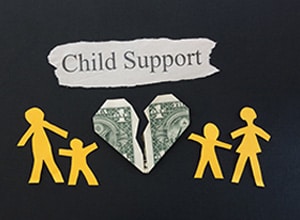 Child support is another large part of the custody proceedings of a divorce. While it may be tempting to haggle for the most money, it is important to remember that both parents need stable finances to properly support a child. The most important aspect of child support is not the parents, but ensuring that any child or children involved are able to thrive. The family law attorneys at Foster, O'Daniel, Hambidge & Lynch will work hard to protect your children's best interests. 
Medical Authorization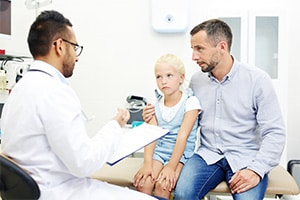 Medical authorization is an aspect of family law many people forget about. If you are away from your child for a date night or business trip, you need a medical authorization form in case your child is sick or injured while you are gone. An emergency room or doctor's office will only administer care to a child if the situation is life-threatening when a parent or legal guardian is not present. Giving a medical authorization form to your babysitter or relative while you are away can give you peace of mind knowing your child can receive medical care if necessary.
Download our free medical authorization form and use it when you are away from home.